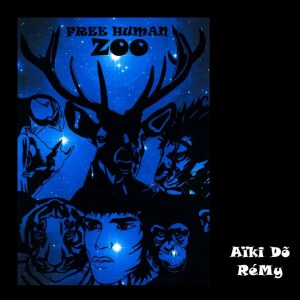 AIKI DO REMY `- DOWNLOAD
Reference EXOD 2
If you like MAGMA you'll like FREE HUMAN ZOO.
Their first EP, AIKI DO RÉMY, has its source in the "flow" of MAGMA  in the 1970s  but adds an extra and very personal type of musical poetry.
INDULGE YOURSELF AND, JUST LIKE CHRISTIAN VANDER AND THE MUSICIANS OF MAGMA, YOU'LL BE TOTALLY SEDUCED.  
 Add AIKI DO REMY to your basket, press ORDER. You will get a link* in your mail box the next day. Just click on the link in order to download the files. Enjoy!
*Available72h
ONLY  AVAILABLE FOR  DOWNLOAD