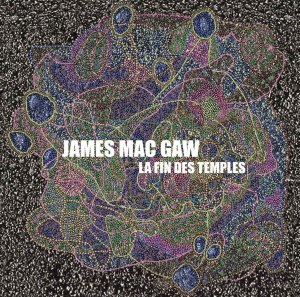 JAMES MAC GAW : LA FIN DES TEMPLES
Reference LFDT
"La fin des Temples" was composed in 2004 by James Mac Gaw, then member of Magma and One Shot. This long track (over 30 minutes) is an homage to Christian Vander and the music of Magma.
In 2018, James gathered a group of musicians, including Bruno Ruder and Daniel Jeand'heur, his former bandmates from Magma and One Shot respectively. They rehearsed this piece which was never performed on stage and they recorded it for a CD release.
The recording sessions began in 2019 and ended during the spring of 2020. James acted as art director and producer.
Personnel on the album :
Sébastien Rocquefelte : Lead vocals
Antoine Tharreau : Fender Rhodes & other keyboards
Anthony Lecomte : Electric bass
Louis Godart : Guitar
Fabrice Fosse : Marimba
Daniel Jeand'heur : Drums & percussions
Bruno Ruder : Fender Rhodes & other keyboards
Mathilde Borsoni, Solène Gendre & Didier Corbel : Backup vocals