DVD Epok 4
recorded from may 31 to june 4, 2005 at Le Triton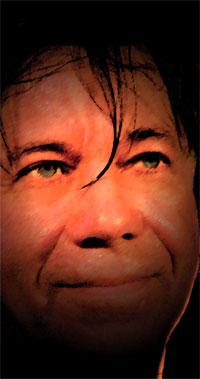 The last in the «Myths & Legends» series of DVDs, EPOK 4 brings this brilliant retrospective cycle, covering 35 years of musical creativity, to an end.
No special guest players of great renown on this DVD, but we do add 2 highly-motivated and skilled young horn players to give the band some extra muscle in flagship numbers such as Zëss and Otis.
These 4 weeks of sold-out concerts end with a stupendous finale which finds 16 musicians on stage at the Triton giving a mega performance of Kobaïa, one which will live in our memories forever!
Yet again, the evidence speaks for itself:
«Yesterday, MAGMA's music was already that of the future, today it remains the music of tomorrow. Yet even tomorrow it will still be unsurpassed».
Sylvain Siclier, Le Monde - november 2006

ZESS (32:37) > IN A DREAM (2:14) > THE NIGHT WE DIED (3:46) > OTIS (9:00) > K.A (50:00)
KOBAÏA (9:53) with Klaus Blasquiz, Jannick Top, Rémi Dumoulin, Fabrice Theuillon, Yannick Soccal
DVD all regions – 120 mn - PAL or NTSC - PCM stereo - 16/9 compatible 4/3
Mythes & Légendes – Vol. 4 – ref. VD7N (NTSC) / VD7P (PAL)